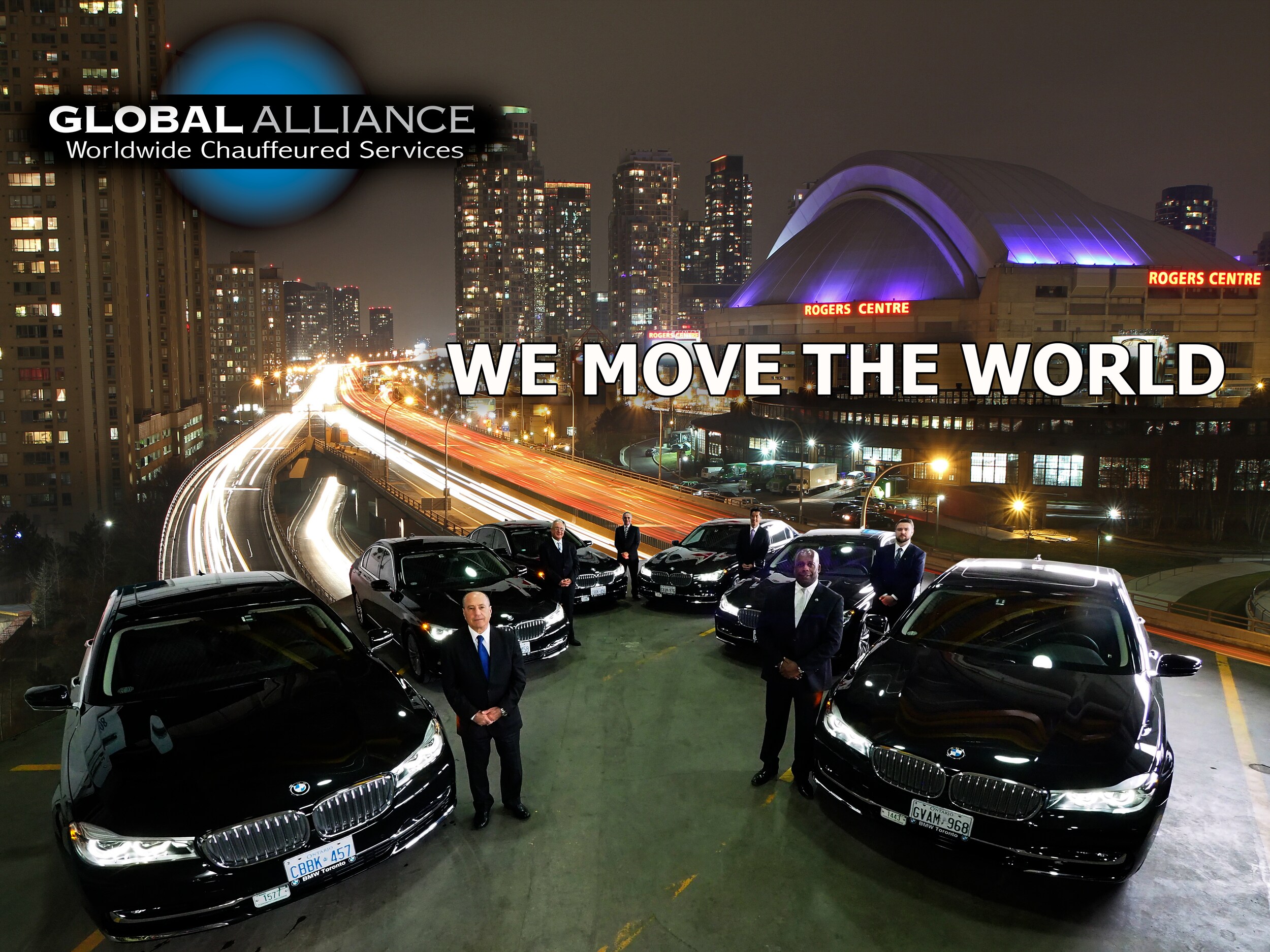 Global Alliance Worldwide Chauffeured Services Ltd., recently added six BMW 7 Series vehicles to its fleet. Global Alliance hosted invited guests at its Toronto office to show three 740Le xDrive plug-in hybrid and three 750Li xDrive vehicles.
"One of our goals at Global Alliance is to consistently offer the most current fleet and up-to-date technologies in order to provide maximum value and a modern experience to our clients," said Joe Ironi, President, Global Alliance Worldwide Chauffeured Services Ltd. "We believe the addition of the BMW 750Li and 740Le sedans not only meet that goal, but continue to set us apart as an industry leader."
The 7 Series vehicles offer unique Gesture Control, which allows the operator to operate various functions by using defined hand movements.
"The BMW 7 Series sets the standard for innovation in design and technology," said Bruce Caton, National Manager, Corporate, Direct and Special Sales, BMW Group Canada. "Having BMW 740Le iPerformance models in the fleet combines top level driving pleasure and long-distance comfort with the option of all-electric, emission-free mobility."
(From left) Bruce Caton, BMW Group Canada, Sean Lockhart, Lockhart Consulting, Paul Campbell, BMW Toronto, and Matthew Pawluk, BMW Group Canada with the six new BMW vehicles and their drivers.
(From left) Joachim Lorenz, BMW Group Canada, Joe Ironi, Grace Sarris and Angelo Sarris, Global Alliance, and Mike Ferreira, BMW Group Canada, during the delivery of the BMW 7 Series to Global Alliance.
BMW 7 Series, 740Le, plug-in hybrid vehicle.

Source: http://www.fleetbusiness.com/meetings/bmw/bmw-global.html