While summer may be finished, your road trips don't have to end. As you transition from summer  to winter road trips, you can feel at ease inside your BMW knowing that the Approved BMW Wheels & Tires are equipped to drive in any weather. From rain to snow, never lose your grip from the road. Our BMW Certified Technicians are here to install your Winter Tires ahead of the snowy season, so you can continue to drive to your next winter adventure.
At BMW Toronto, we strongly recommend booking your Winter Tire Install to beat the rush so you can hit the roads with confidence in your BMW.
As the only point of contact between you and the road, the tires on your BMW are the most influential factor in road safety – especially at temperatures of 7°C and below. In cold weather the rubber compounds in performance and all-season tires begin to stiffen and lose their grip. BMW-Approved Cold Weather Tires are specifically formulated to combat the cold.
*Please be aware not all Winter Tire Packages are available*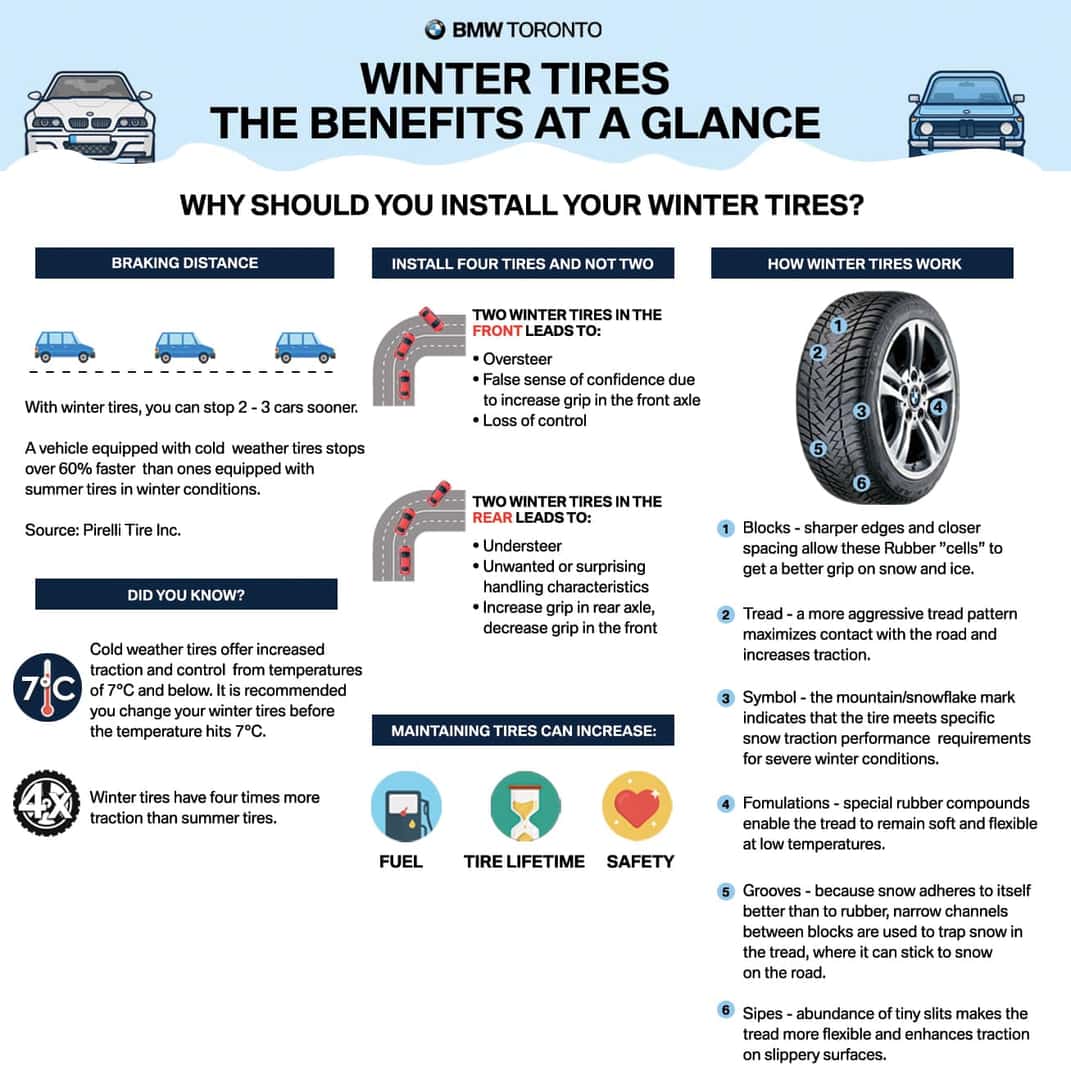 ---
For more information, contact BMW Toronto's Service Department and Parts Department at [email protected]  or call us at (416) 623-4269.