While you are on the open road you are the type of person who has the music blasting from the speakers, or maybe you enjoy the company of your fellow passengers. Then all of a sudden the weather changes and it starts to rain. You adjust your driving style with confidence knowing you have Approved BMW Wheels & Tires installed on your BMW. You can confidently continue to enjoy your favourite song, or continue laughing along with your passengers. Driving pleasure and safety – for an all-round good feeling. Discover the range of Approved BMW Wheels & Tires available.As the only point of contact between you and the road, the tires on your BMW are the most influential factor in road safety – especially at temperatures of 7°C and below. In cold weather the rubber compounds in performance and all-season tires begin to stiffen and lose their grip. BMW-Approved Cold Weather Tires are specifically formulated to combat the cold.
Explore our BMW Toronto 2023 Winter Tire Packages below
*Please be aware not all Winter Tire Packages are available*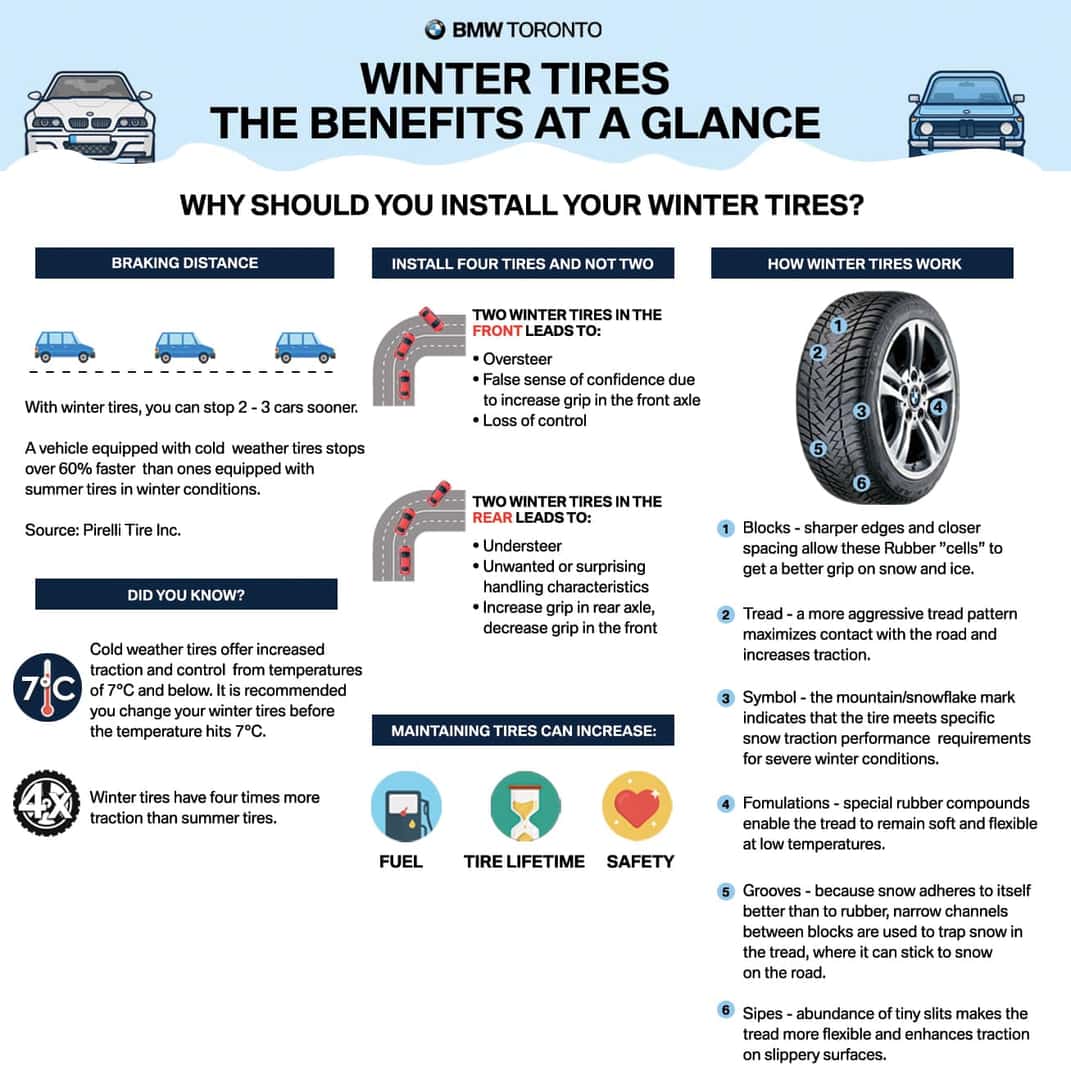 ---
For more information, contact BMW Toronto's Parts Department at [email protected] or call us at (416) 623-4269.