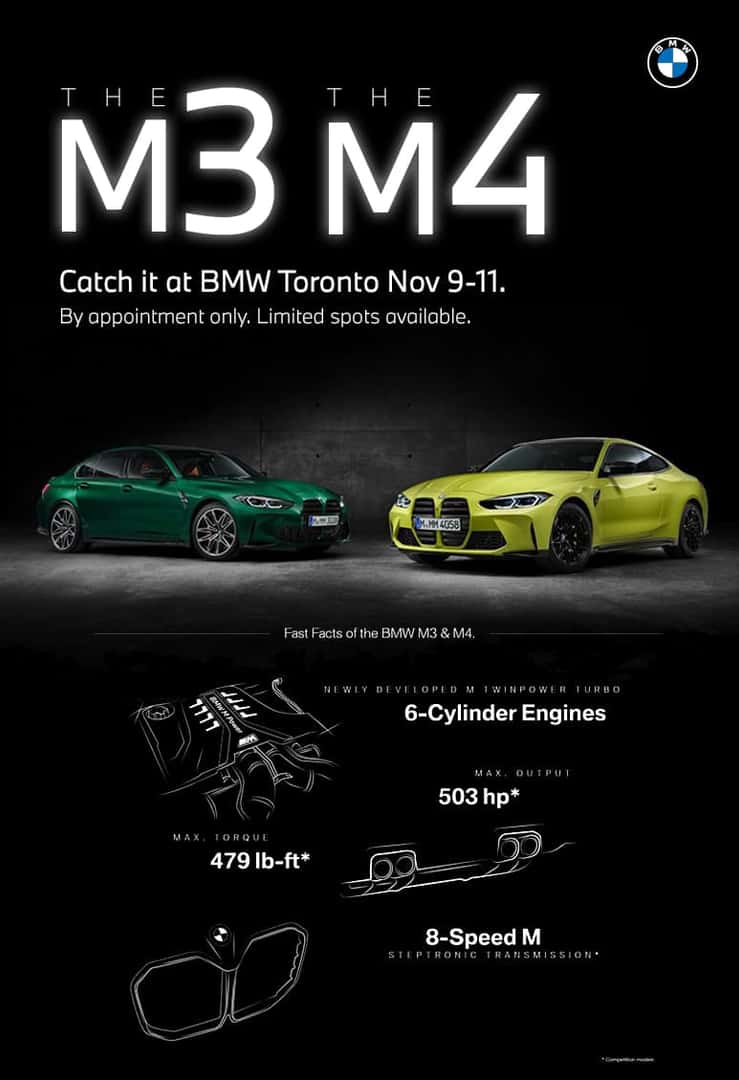 Thirty-five years after the launch of the very first M3 – the legendary E30 – and 33 years after its arrival on North American shores, the sixth generation of M3 and second generation M4 delivery uncompromised street and track capabilities for which the model line has become well-known. Powered by the latest version of the 3.0-litre, inline six-cylinder, BMW TwinPower Turbo S58 motors producing up to 503 hp.
Join us for the exclusive unveiling of the 2021 M3 and 2021 M4 at BMW Toronto from November 9th-11th.
Viewing is strictly by appointment only with limited slots of available. This is a vehicle you won't want to miss.
The vehicles are display purposes only and cannot be driven.

---
BMW Toronto  |  11 Sunlight Park Road Toronto, ON  |  (416) 623-4269  |  info@bmwtoronto.ca