Infinite Motorsports Performance Driving Event – 11-08-19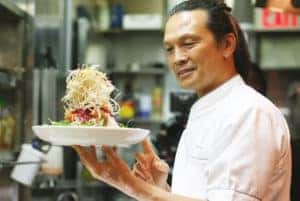 Come join us for a fun day of High Performance Driving this fall at Canadian Tire Motorsport Park, North America's fastest race track. In addition to our regular lapping experience, Master Chef Susur Lee will be joining us!  Enjoy lunch prepared by his world famous restaurant Lee and meet the man who was praised as one of the "Top Chefs of the Millennium".
Experienced driving coaches will be there to ensure that you have a safe and exciting day while you improve your skills behind the wheel and explore the limits of your vehicle.
Date: Friday October 11th 2019
Time: 8:00 am – 5:00 pm
Location: Canadian Tire Motorsport Park / Mosport GP Track, 3233 Concession Road #10, Bowmanville, ON L1C 3K6 Canada
Infinite Motorsports is proud to offer both fun AND safe events. There will be paid marshals who monitor on-track activities, an ambulance stationed at pit-out as well as a tow truck, should they be required.
Event Details:
Registration open from 7:45 am – 8:30 am
Mandatory driver's meeting at 8:30 am SHARP
Track sessions will start at 9 am, close for lunch at 12:30 pm, re-open at 1:30 pm until 5:00 pm
These events are RAIN OR SHINE
Helmets are required for your safety
Mandatory classroom session for Novice drivers at 9am, Intermediate Group is also welcome to join
In-car coaching for Novice and Intermediate drivers included in your event fee for the entire day
Lunch is included in your event fee.  Additional lunch guest $25 each.
Contact desmond.sie@bmwtoronto.ca or visit https://www.infinitemotorsports.ca/ for more information about this exciting opportunity!