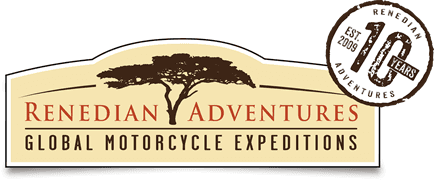 Join us for an information session on March 5 at BMW Toronto!
Event Details:
Guest Speaker: Rene Cormier
Date: Thursday, March 5th 2020
Time: 7:00 pm – 8:30 pm
Location: BMW Toronto (11 Sunlight Park Road, Toronto, ON M4M 1B5)
Rene Cormier, a solo adventure led Canadian motorcyclist who runs his own touring company—Renedian Adventures. Come join us to know more about the Spectacular South West Africa trip by Renedian Adventures!
A one way trip from Cape Town, South Africa to Windhoek, Namibia (or the reverse) highlighting Namibia's natural wonders – deserts, diamonds, dunes and dust. Optional 3-day truck safari up to Etosha National Park is available to those who want more safaris. This is the only 15-day tour that captures the animals and geographic wonders of Namibia with the green vineyards, mountain passes, wildlife and ocean roads of South Africa.
Dates: October 14-28, 2020
Fly into Windhoek, Namibia (WDH) on or before noon on Day 1, October 14.
Fly out of Cape Town, South Africa (CPT) any time on Day 15, October 29. Or stay later to continue exploring on your own.
Visit https://renedian.com/global-motorcycle-expeditions/africa/spectacular-south-west-africa/ for more information about this exciting trip!
Interested in learning more? Check out the Motorcycle Mojo trip from a few years back! Part 1 Part 2
For more information, visit the Renedian Adventures booth at the Toronto Motorcycle Show (Feb 21-23)!