Our market value one-price philosophy brings car shopping back to basics. By advertising a fair, transparent, upfront price, we eliminate the pressure of negotiating and haggling from your purchasing experience. 
With the uncertainty of getting a good deal taken out of the car buying journey, you are able to focus on what matters most - the car itself! 
When buying a
pre-owned vehicle
from BMW Toronto
you can be sure of these two things:
✓ 
Negotiation-free, competitive, and fully disclosed prices.
✓
Dedicated consultants -  a dedicated sales advisor will be your single point of contact and personalize your experience from start to finish.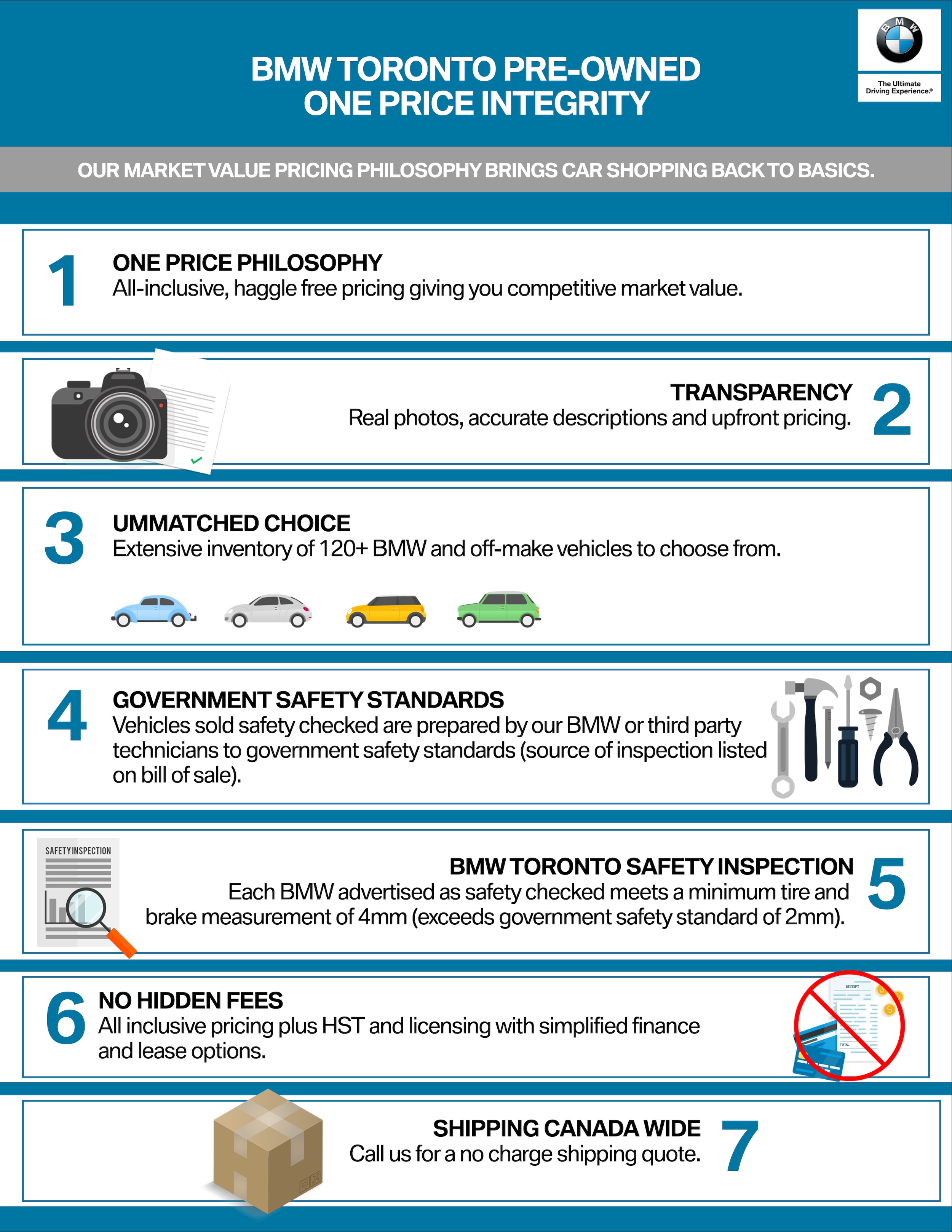 ---
To learn more visit us in-store at 11 Sunlight Park Rd (3rd Floor) or contact us at (416) 623-4269.